Actor Karthi's latest action thriller Theeran Adhigaaram Ondru revolves around a gritty police operation plot, that has been revealed to be based on a real-life operations of the Tamil Nadu police that led to the elimination of two members of the deadly Bawaria criminal tribes in Uttar Pradesh, as well as the arrest of others more than a decade ago.

'Operation Bawaria' was launched in 2005 after the murder of AIADMK Gummidipoondi MLA Sudarsanam, and as a response to armed dacoits causing chaos in Tamil Nadu, Karnataka and Andhra Pradesh. The Bawarias were Oma, Ashok, Bsura and Vijay. The quarter and their associates also played a hand in the murder of Congress leader Thalamuthu Natarajan in Salem and DMK leader Gajendran among others.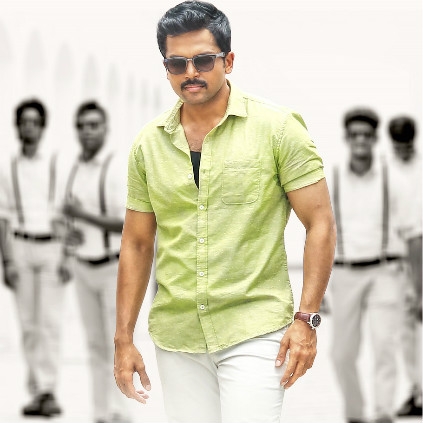 Actor Karthi, in a statement, has revealed about his role in his upcoming Theeran Adhigaram Ondru. "We look at policemen and think of them as Superman. But they come from our families, they are our brothers, our friends. They are human and they are one of us. The kind of policeman that a person is depends on his family and his upbringing. Police training only helps an individual become a cop, but it is their circumstance that influences the kind of cop they become.

During Siruthai, I met a cop who faced whatever he faced with a sort of ease. He was a major influence on my role in this film. Theeran will depict a true policeman, a policeman who is a son at home and is a true cop at the station," he said.