Boomerang is actor Atharvaa's next film, directed by R. Kannan. The film has Megha Akash of Enai Noki Paayum Thota fame and Indhuja of Mercury and Meyaadha Maan fame playing crucial roles.

"Soon after completing the script of Boomerang, the picture was pretty clear that it would take 90 days to wrap up the shoot. But we got ourselves involved in excess pre-planning. We had four versions of script and decided to shoot 2 scenes every day. If not for the cooperation of Atharvaa, Megha Akash and Induja, completing the shooting in 45 days would have been impossible," says director Kannan.

The film was extensively shot across Chennai, Aruppukottai, Virudhunagar and a song sequence in various parts of Andaman Islands. With the post-production work extending for a phase of 60 days, Boomerang is scheduled for release in August.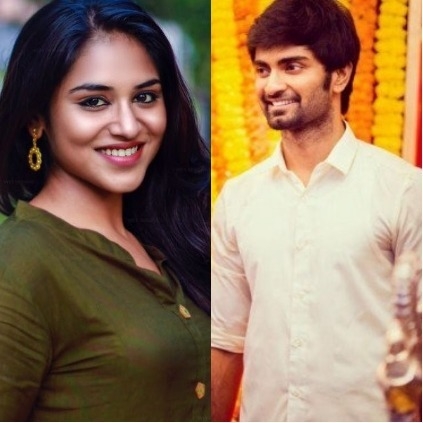 தமிழ் சினிமாவின் இளம் நடிகர்களில் ஒருவரான அதர்வா தற்போது 'பூமராங்' படத்தில் நடித்து வருகிறார். அதர்வாவுக்கு ஜோடியாக மேகா ஆகாஷ் நடித்து வரும் இப்படத்தை ஆர்.கண்ணன் இயக்கி வருகிறார்.
இந்த நிலையில், 'மேயாத மான்' படத்தில் தங்கச்சியாக வந்து ரசிகர்களைக் கவர்ந்த நடிகை இந்துஜாவை, இப்படத்தின் முக்கிய வேடமொன்றில் நடிக்க படக்குழு ஒப்பந்தம் செய்துள்ளது.
'பூமராங்' தவிர உதயநிதி ஸ்டாலின் நடிக்கும் புதிய படமொன்றிலும், இந்துஜா ஒப்பந்தம் செய்யப்பட்டுள்ளதாகத் தகவல்கள் வெளியாகியுள்ளன.