There was a false rumour circulating within a section of media, stating that Meyaadha Maan fame Indhuja, had agreed for an adjustment, and only because of that she got a chance in the Vaibhav starrer.

But the budding actress, has furiously lashed out at this rumour through her official Facebook post. She said, "My first ever controversy !!! Funny isin't... Ppl!! Whoever behind dis video !!! For ur kind kindest information, MEYADHA MAAN & MERCURY is my 1st & 2nd movies respectively... ‬‪Mercury is my first film as heroine !!! This Billa Pandi is my 3rd !! ‬‪Some ppl thinks controversy makes them reach big (ex: billa Pandi)

‪And again audience have better understood how cinema works now a days !!! Come on plz grow !!! ‬‪This period of cinema has more talents with hardwork and much passion for cinema !!! If u dare, go ask any of the producers,directors or their team whether u want girl with compromise so & so - no matter what,u ll be slapped by shi**!!! ‬
‪
Cinema is not the way u see my beloved fellow !!! If i have to do dat n come I Wudn't have struggled for four years and got Meyadha Maan & Mercury who respected only my talent from their soul out !!! Their still exist some( or )very very few cheap ppl who were ready to do tell or do anything for publicity!!! Mister if u want publicity ,work on ur professional talents rather than dis cheap talents !!!

#FUC*ERS
#dontjudgeabookbyitscover
#workisGOD
#loveforcinema
#respectWoMEN !!!!!!!!!!!!

Guys plz don't bother about the post !!! It's for the ppl who made dis wrong video.... if I don't reply to this video now they will keep doing this to the other upcoming actresses who have really worked hard and struggled to be a small part of this cinema industry !!!!"

*social media post is not spell-checked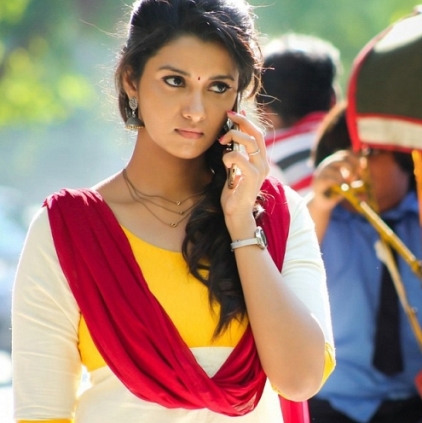 Karthik Subbaraj's production venture Meyaadha Maan, starring Vaibhav and Priya Bhavanishankar, made a mark in Tamil cinema and was critically acclaimed by critics. The film ended its theatrical run with yesterday's (Nov 16) night show being the last show to be screened.

The film's director Rathna Kumar thanked the audience this morning, for the reception given to the film. He posted,"மேயாதமான் - Thank u Everyone for all the Wishes, Appreciations, Memes, Fan videos, Reviews, Constructive criticism and Love. Meyaadha Maan Completed its Theatrical run on its 30th day Today.

Still seeing lot of Tweets and Status from people watching movie in Legal Digital platforms, also pirated ones in their Mobiles and Laptops during Travel. Happy tat this film got accepted by School kids, College boys, IT guys and also by Family audience. This film is all yours. Hope this will stay with you and your phone memory for a long time. See u soon with something bigger probably wilder thaan Maan. நன்றி !!"

Santhosh Narayanan, who is one of the composers for the film, thanked his set of musicians who worked in Meyaadha Maan. He posted, "As #MeyaadhaMaan completes its theatrical run today, I sincerely thank all musicians and technicians who were part of the exciting project. Congrats @pradeepvijay on a dream debut! Wishes to @karthiksubbaraj,@MrRathna and team. Nandri makkaley!"

*posts are not spell-checked