Producer JSK Sathish makes a sarcastic tweet against CBFC for censoring Iruttu Arayil Murattu Kuthu without raising any concern.

"Wish #cbfc for great gesture censoring with so much social responsibility #IruttuArayilMurattuKuthu fabulous work by #censor board members wish entire #cbfc to continue encouraging this kind of films that society needs so good messages for our youngsters.

When #padmavati had #censor issues I was wondering but now only I came to know #Padmavati is not as good as #IruttuArayilMurattuKuthu so now #cbfc as clearly guided us norms how to film and what to film thanks for guidelines."

Actress Rupa Manjari was quick enough to retweet Sathish's tweet to share her thoughts, "Looks like the cbfc does not know the difference between adult movies and obscene derogatory movies...and the thin line tat differs the two...🤦🏻‍♀️🙄"

*Tweets are not spell-checked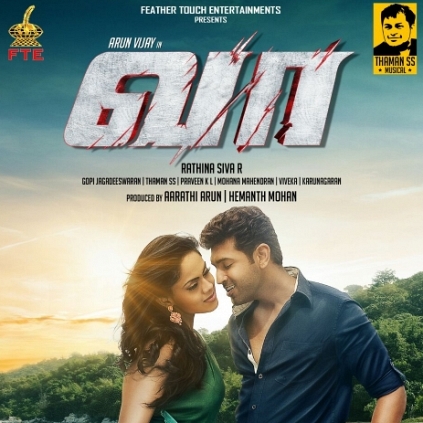 Arun Vijay's Vaa Deal, has been waiting for a long time to see its release day, and now it looks like the team will finally be happy about the progress the film is having.
It is told that JSK Film Corporation will release Vaa Deal soon, followed by other interesting projects. Talking about this J.Sathish Kumar says, "Yes, we will be releasing Vaa Deal, as soon as the censor is completed. The film will be fast paced, and will entertain everyone. It will be a mass action film on the lines of Vijay's Ghilli. We are planning to release the film on August 19th. Apart from that, we have also acquired the distribution rights of Vijay Sethupathi's Mellisai, which will release in mid-September. Sriya Reddy's Andava Kaanom will be followed by that."
Looks like, JSK Film Corporation is having a good lineup of films in the coming days.