A few years ago, Janhvi Kapoor was asked to write a letter to her mother Sridevi, by a popular media in Bollywood. That letter, written by Janhvi is now trending on social media, which showcases the love between the mother and daughter.

The letter read,

"Dear Mom,

Growing up hearing about your aura, dedication, sincerity and inspirational grit to be the best and achieve the most always made me wish I was present to witness it all. Through all that you have done in your life, you have made me the proudest daughter in the world, and I love you the most.

Your daughter, Janhvi."
For Photos: https://www.behindwoods.com/tamil-movies/event-photos-pictures-stills/sridevis-final-journey-funeral-photos/sridevis-final-journey-funeral-photos-stills-photos-pictures-140.html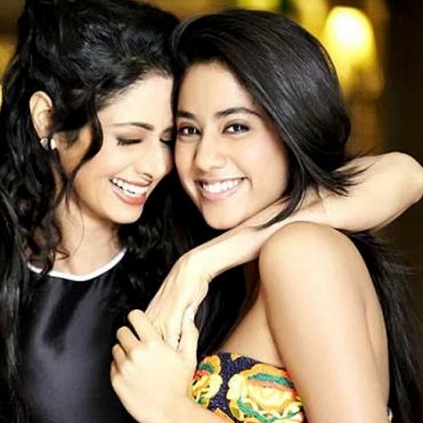 One of Sridevi's last advice to her daughter Jhanvi, during an interview, has been making rounds on the social media, and here is what she had said about her daughter.

During one of her interviews, a few months back, Sridevi told, "Like any other mother, whether they come to this profession or not, you just ask them to do the right things. To work hard and give their best, hard work always pays, so I tell them all these kinds of things."

When Sridevi was asked about the comparison that people might make between Jhanvi and her, she opened up by saying, "When she has decided to enter Bollywood, she has to go through all this. She's prepared for all that, and I am also preparing myself for it. Sometimes, it scares me. So many thoughts come and you feel why is she doing this? But then, if you feel that is her aim and happiness, as a mother, I will support her like my mom supported me. We weren't from a film background but it happened and she stood by me, fought for me and made sure I am happy. That's how I would also like to be with Jhanvi."

However, the sad part here is that Sridevi wouldn't be witnessing her daughter's debut film, Dhadak.