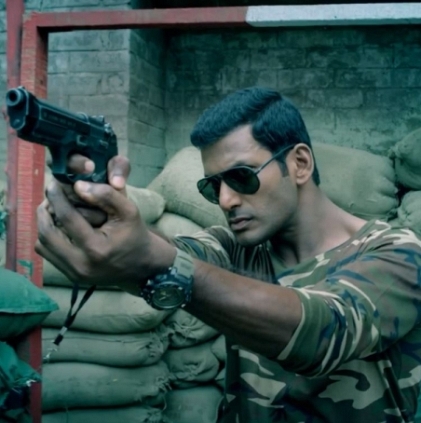 Presenting the super stylish, action-packed teaser of Irumbuthirai featuring Vishal and Samantha in the lead roles:
Actor Vishal released a press statement yesterday, December 29, regarding an issue, especially with regard to RK Nagar:

"As part of the poverty alleviation programme, aid to orphans, widows and the elderly was an important cause supported by the late Chief Minister Jayalalithaa. In 2011, she increased the aid amount from Rs. 500 to Rs. 1000. A total of Rs. 4,600 Crore was allocated for this.

But after her demise, the programme has been neglected, affecting such groups across the state. Especially in RK Nagar, the elderly had protested even yesterday (December 27) against the stalling of their aid sanction, by fasts and road blocking.

Until the provision of aid was conducted by post, there was no hindrance to the programme. But when the system was shifted to the banks, the efficiency dropped. TTV Dhinakaran, who is now the MLA for the constituency, must ensure the provision of aid amounts to the deserving every month."