At the recent teaser launch and press meet of Narai, which stars Sangili Murugan, Santhana Bharathi, Junior Balaiah, Nalinikanth, Gnanavel, Azhugu and others, Sangili Murugan praised the recently released Iruttu Arayil Murattu Kuthu.

"After listening to the script, I went to join the shoot. First day, I walk in and see the unit. I see the phrase 'Movie Gangs' on a van and look for the generator, it's not there. Three guys would sleep while listening to the radio, they are nowhere. There would be another set of 11 guys (on set), I couldn't see them as well.

I see a small, 1000 watt generator and wondering what this is all about. The shoot is in Pondicherry at a place like our own Binny Mills. You need lights there. A shoot would generally have the lightmen lifting the various lights according to the shots. No such thing happened. I look around, trying to understand what they're going to do.

They switch on the generator and little lights here and there... I saw it (the cuts) during dubbing, and it looked so mild and so wonderful. This film is an example of the future of cinema."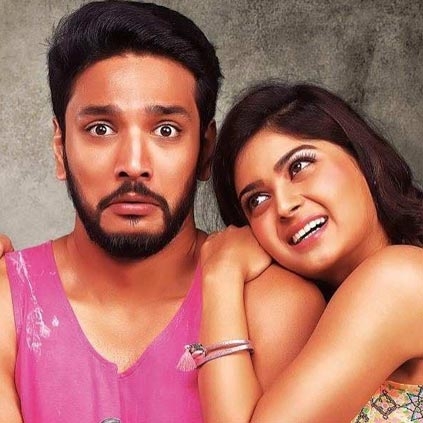 Director Santhosh P Jayakumar's Iruttu Araiyil Murattu Kuthu featuring Gautham Karthik, Vaibhavi Shandilya, Shaa Raa, Yashika Aanand and Chandrika Ravi has garnered some good response among the youngsters who are thronging the theatres to watch this adult-horror comedy flick.

IAMK has grossed around ₹1.4 crores from its 3-days opening weekend at the Chennai city box office alone. This is a great start for the movie and if it continues this good show, we might well find our first Super-hit Tamil film of the year.