Hema Rukmani of Thenandal Studios Limited says that she wishes to make Mersal 2 with Vijay in the lead, in Thenandal's official interview.

When asked who she'd be if she could choose to be someone else for a day, she picked Walt Disney and Vijay

''Given a chance, why not do a dual role? The first half of the day, I would like to be Walt Disney because I really like his business module. I don't think anyone has understood kids the way he has. I think it is great to be him.

And my second role would be Thalapathy Vijay sir. I think this would be very fascinating because he has the love and support of thousands of people and I would like to know how does it feel. And before exchanging roles, there should be a signing done as a practice right? How about Mersal 2 with Thenandal? After signing, I will come back to being myself with a lot of happiness," she said.

Full video attached: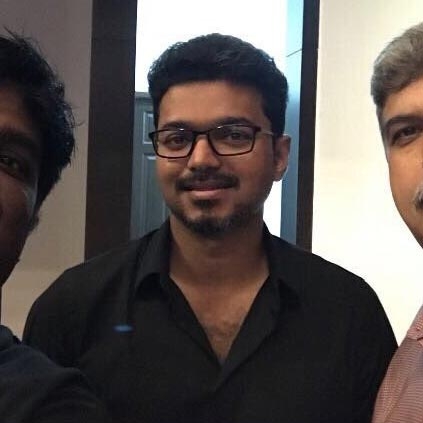 Actor Vijay reportedly hosted a party at his ECR residence yesterday, November 3 to celebrate the success of his recent film Mersal.

We are told that all top members who had worked in Mersal made it to the house party including AR Rahman, Atlee and SJ Suryah. Photos from the party have been gracing on social forums, and more pictures are expected to find its way online.