We had earlier reported that Hollywood producer Harvey Weinstein has surrendered to New York Police for the sexual assault charges on him. Later that day, he was released on bail.

Yesterday, the producer was indicted of rape and sexual assault charges and if convicted, he will go to prison for a minimum term of 5 years and a maximum of 25 years.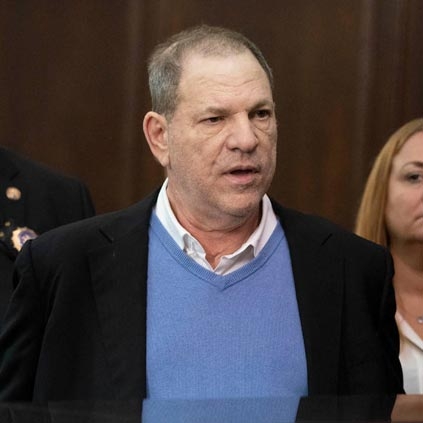 Harvey Weinstein, a former American film producer, co-founder of the entertainment company Miramax surrendered himself to authorities to face sex assault charges in connection with attacks on multiple women.

Harvey denies non-consensual sex and his lawyer said he would plead not guilty. He has been released on $1million bail after being charged in New York with rape and sexual abuse. He also agreed to wear a GPS tracker and to surrender his passport after turning himself in to the Police.

"Mr. Weinstein has always maintained that he has never engaged in non-consensual sexual behavior with anyone. Nothing about today's proceedings changes Mr. Weinstein's position. He has entered a plea of not guilty and fully expects to be exonerated (.sic)," attorney Benjamin Brafman said in a statement to the media.
Harvey Weinstein could be sentenced upto 25 years in jail
People looking for online information on Harvey Weinstein, Sexual Harassment will find this news story useful.