The Tamil Nadu State Government recently helped in the initiation and formation of Sangam Tamil Chair at Harvard University.
On that note, Dr.Arumuguam, the director of Tamil Chair, Harvard University, along with music director G.V.Prakash met Tamil Nadu Chief Minister Edappadi K.Palaniswami to thank him for the formation.

Mr.K.Pandiarajan (Minister for Tamil Language and Culture), Shanmugam Muthusamy (Director of Adangathey) and Noufal Babu John (G.V.Prakash's manager) were also present at the meeting.

It should be recalled that G.V.Prakash extended his support to the chair with finance and also composed an additional song for the Tamil Chair.

G.V.Prakash thanked the Government on his Twitter profile by tweeting, "Thanks TN govt for allocating a major fund for #HarvardTamilChair . More hands needed 👍.. நம் மொழியின் பெருமை எட்டுத்திக்கும் ஒலிக்கட்டும்"

*tweet is not spell-checked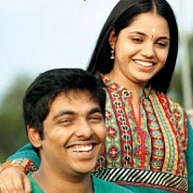 Music composer GV Prakash Kumar met the Chief Minister of Tamil Nadu, Dr J Jayalalithaa and handed her an invitation to his marriage. He and his childhood sweetheart Saindhavi are getting married on 27th June. The composer was accompanied by his father and sister while the parents of Saindhavi were present there too.

The Marriage has been scheduled to happen at 9 am at the Mayor Ramanathan Chettiar Hall. A grand reception will follow at 6 pm in the same venue.