Vizhithiru, starring Vidhaarth, Kreshna, Sai Dhansika, Venkat Prabhu and others, had to come across a few strong rumours stating that the film wouldn't release today, due to heavy rains.

But the film's director Meera Kathiravan took to his social media forum to confirm that the film is indeed releasing today, November 3. Meera posted, "இன்று எங்களின் விழித்திரு திரைப்படம் உங்களுக்காக உறுதியாக வெளியாகிறது!!!"
*Tweet not spell-checked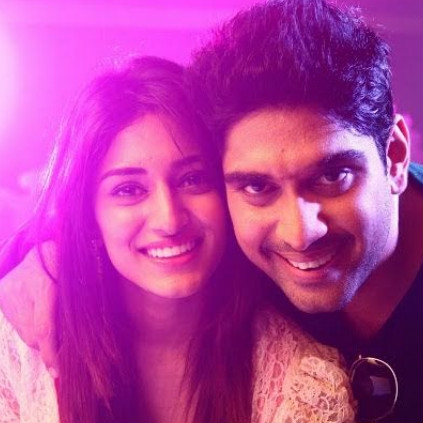 Meera Kathiravan's directorial Vizhithiru, starring Vidhaarth, Sai Dhansika, Venkat Prabhu, Kreshna, Rahul Bhaskaran, and others, is an anthology, which is all set to hit the screens finally on November 3, after quite a few postponements.

According to Meera Kathiravan, Rahul Bhaskaran has shown immense promise in terms of commitment and focus. On this note, the budding actor says, "I am paired opposite Erica Fernandes, a popular name in the model world. I play the son of a millionaire to whom money doesn't matter at all. This film has many segments and my segment has impressed many who had seen this film already. My birth in Tamil Nadu and upbringing across the country actually helped me to master both the languages - Tamil and Hindi."

He adds, "I was the one who trained Erica in Tamil. This actually helped me to improvise my skills too. My role model is Vijay Sethupathi anna. My growth, I pray, should be very similar to his; from the down, slow and steady. I am indebted to director Meera Kathiravan. His mental strength will be rewarded for sure. If the pre-release mouth talks are to be believed 'Vizhithiru' will be worth staying awake."
Director Meera Kathiravan clarifies on Vizhithiru release postponement rumours
People looking for online information on Meera Kathiravan, Vizhithiru will find this news story useful.