Joker fame Guru Somasundaram's next film, directed by Manoj Beedha, is Vanjagar Ulagam. Other than the star actor who plays a major role, the cast members in this romantic-thriller are newcomers, captured by Mexican cinematographer Rodrigo. Music for the film is scored by Vikram Vedha fame Sam CS.

When we spoke to Manoj about the film, he revealed, "This film will revolve around a gangster's love, at the same time having thrilling portions. The shooting for the film is over, and now it is in the post-production stages.

The trailer will be officially launched in the evening today. We showed it to director Gautham Vasudev Menon who loved it. The film will most likely release in March.

I have a great connect and bond with Sam CS, and the songs have come out beautifully. He has dabbled with Carnatic music, fusion, and even dubstep. I love how they sound. After Vikram Vedha, Sam will make a mark with this album."

All the best, Vanjagar Ulagam team!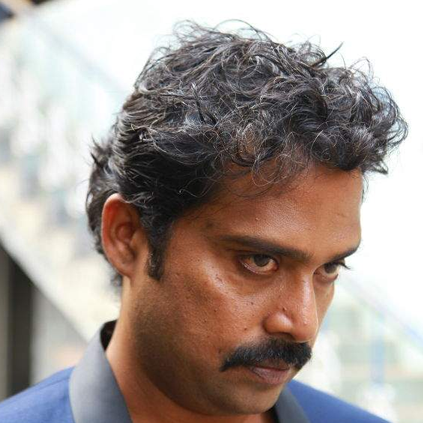 Guru Somasundaram has always chosen the proper films. Whenever he is revealed to be a part of the cast, you can bank on the movie and watch it in theatres. The trailer of Vanjagar Ulagam, which released today, gives us the same feeling. Directed by Manoj Beedha, this film seems to have a very unique premise. Or at least, that is what the 2 minutes 30 second video tells us.

As the name suggests, Vanjagar Ulagam looks like a movie based on practices like drinking, drugs, murder, pre-marital sex, etc., things that are typically considered immoral in our society. The trailer hints that the movie might have loads of dark comedy. Guru Somasundaram once again proves as to why he is the Christian Bale of Tamil Cinema. His character is sure to create an impact on the audience. The cinematography deserves a special mention here, especially the way the lighting has been handled. The trailer isn't the usual fast-paced one, suggesting that the movie might be a tad slower. Sam C.S has scored the music for this film, and it doesn't go out of line anywhere. He has done justice to his part.

The movie looks like its going to be an interesting one, especially considering the placement of a few scenes, like the one where, a character punishes himself by poking himself with a pen. Or the scene where one person toasts a drink and the other responds with a biscuit. There is something interesting about all these scenes, that make you curious to watch this flick in theatres. Isn't it, the very purpose of a trailer?