Ezhumin is an upcoming Tamil film starring actor Vivekh and Devayani in important roles. It is Tamil cinema's first ever martial arts based film also starring a group of kids and is being produced and directed by VP.Viji under the banner Vaiyam Medias.

This team had earlier produced the thriller film Uru. The latest is that Ezhumin's shoot has started today (December 1). VP Viji posted, "Happy to inform on my next project titled "EZHUMIN" under #VaiyamMediyaswill be rolling on floor from today.
Written and Directed by Me and Janangalin Kalaignan #Vivek will be playing as main lead #Devayani pairing up first time with Vivek and other familiar artists as well.
Need all your blessing and support". We wish the team best of luck.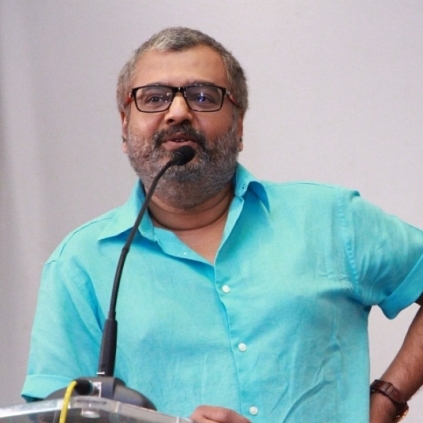 Theatres have shut down and there is still an uncertainty over the reopening of theatres as the important members of the film fraternity continue to have their discussions with the State Government officials. The Theatre owners association are against the implementation of local municipality tax of 30% and hence there has been a shutdown of theatres from 3rd of July.

With regard to this, actor-comedian Vivekh has tweeted, "உச்ச நட்சத்திரங்களும், பெரும் தயாரிப்பாளர்களும் சினிமாவரியை எதிர்த்து குரல் கொடுக்காவிட்டால்,சிறு தயாரிப்பாளரின் குரல்வளை நெறிக்கப்படும்."

This tweet is roughly translated as, "If top stars and big film producers do not come out and speak against local entertainment tax of 30% (levied by the State Govt), then, the voices of small-time producers would be crushed"

*tweet is not spell-checked
Ezhumin starring Vivekh and Devayani shoot starts today (December 1, 2017)
People looking for online information on Devayani, Vivekh, VP Viji will find this news story useful.