After having one of the biggest openings, Mersal has been getting positive reviews from fans and critics all over. Vijay's performance in all the three characters and the making of the film is getting high recognition. Another man, who has been in the spotlight for a while now, due to his stellar performances in recent times, is SJ Suryah. After taking his acting a level higher in Karthik Subbaraj's Iraivi, the seasoned performer took the industry by storm with his portrayal of Sudalai, the menacing villain in Spyder.

SJ Suryah plays Danny, yet another potent antagonist in Atlee's Mersal. The actor took to Twitter to talk about the reception for Mersal as he tweeted, "Visited class and mass theatres wow response @Atlee_dir creates every 5 mins one high point with his magical making @actorvijay 👌seasoned 👏". When Behindwoods retweeted this tweet and quoted that Danny will impress the audience after Sudalai, Escape Artists' Madan retweeted us and said, "In the lines of Sudalai..Danny...next Will be "Nenjam Marapathillai 's " Ramasamy alias RAMSAY."

So, this means that we can expect another intense, blazing and spell-bounding performance from SJS in Selvaraghavan's Nenjam Marappathillai. The film's release has been on hold for some time now, and we are expecting an announcement very soon!


**The Tweets are not spell-checked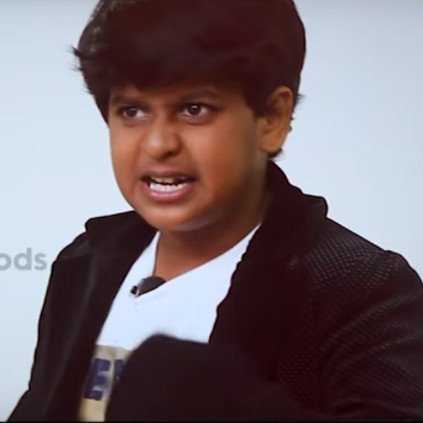 Child actor Sanjay, who played the younger version of SJ Suryah in the recently released AR Murugadoss film Spyder, has been getting a good response for his performance in the flashback portion. His portrayal of the younger SJ Suryah, who plays a sadistic killer in the film, requires a lot of effort for the expressions and it was said to be quite scary to conceive such a performance from a kid. However, child actor Sanjay confesses about what made him scared:

"I was not scared of watching myself in such negative shades on screen. But on seeing SJ Suryah sir's performance, I myself got scared and freaked out even though he played only the older version of my character.

AR Murugadoss is a fantastic actor apart from the director that he is. He demonstrated how to act out every scene and most of my expressions are derived from what he taught me. It is so pleasing to know that I was given such an important role in a big film like Spyder."