Actress and singer Andrea's next song titled 'Idi Kalala Vunnadhe' is the song composed by Devi Sri Prasad and it is from Telugu superstar Mahesh Babu's upcoming flick Bharat Ane Nenu.

The latest is that the lyric video of this song with Andrea's vocals is all set to be released tomorrow. Music director DSP's Tweet read, "Heyyy Guys.. Get ready to witness the Fun Filled LYRICAL VIDEO of "IDI KALALA VUNNADHE" frm #BharatAneNenu featuring @andrea_jeremiah !! Frm 12thAPRIL 5PM".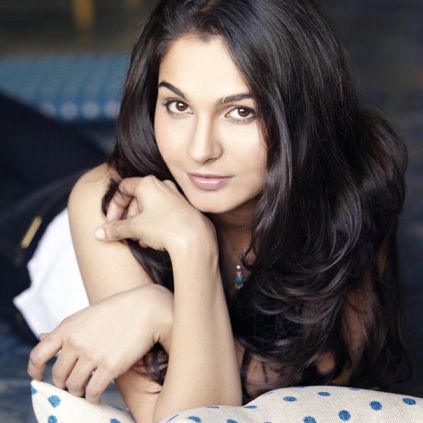 Andrea is a very outspoken and a straightforward actress, who has been honest in her statements before. Now, in a recent women's college interaction, she has made an important statement about the plight of heroines, who do strong characters in films.

Andrea opened up by saying, "You believe me or not, after Taramani, I haven't signed a single film. Not a single movie. Whereas, a heroine who acts opposite Vijay, and does nothing, except for dancing to 3 songs, goes on to sign many more films in quick succession.

Everyone loved Taramani, many people raved my performance, the film got highly positive reviews. But I haven't signed my next. Why? Because, when a woman does a strong role that asks uncomfortable questions and asks 'Hello, I am not happy to be a pretty young thing on screen. I want to do more than that.

Yes, I can look hot, and sexy, and I can act also. So, write roles for me, and don't ask me to come on screen and jiggle my butt, and wear revealing clothes and be happy with that. I am not going to be happy with that. I can appear naked in a scene, in a movie, and it will have an important relevance to the story.

Women who say that they wouldn't do any kissing scenes are the ones who are ultimately objectifying themselves on screen. That is the primary issue for me, especially in Tamil Cinema. But now, it is changing slowly, very very slowly."