Director Vijay has directed several critically acclaimed films such as Madrasapattinam, Deiva Thirumagal and Saivam.

As we all know, director Vijay entered wedlock with Amala Paul in the year 2014 and the couple filed for a divorce in 2016 due to some disagreement and they were subsequently granted the divorce in February 2017.

Now there are rumours doing rounds that director Vijay is planning to get hitched once again. When we tried to know the actual truth behind this rumour, Shiyam, an associate of director Vijay denied the news, "the news is completely fabricated and there is no truth in it."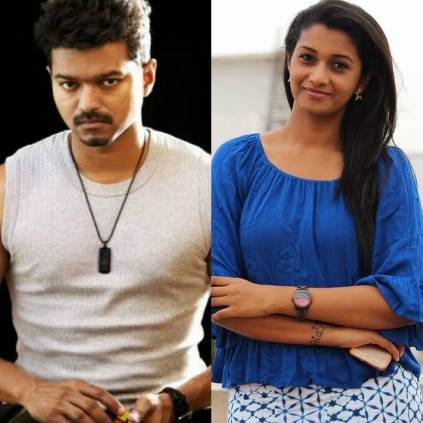 It was recently said that Thalapathy Vijay was impressed with Priya Bhavanishankar's acting and reports about that were surfacing on social media.

Priya thanked Vijay, in return now, and tweeted, "Thank you @actorvijay sir for the kind words. wen I woke up to this msg this morning I genuinely tot it was a prank.Double checked it for the Unexpected positivity u gave in this morning 😊i am not sure if I deserve this much love and recognition but i am sure to work towards it"

A memorable moment for Priya!

*tweet is not spell-checked