Chennai Super Kings 2.0 Anthem Video!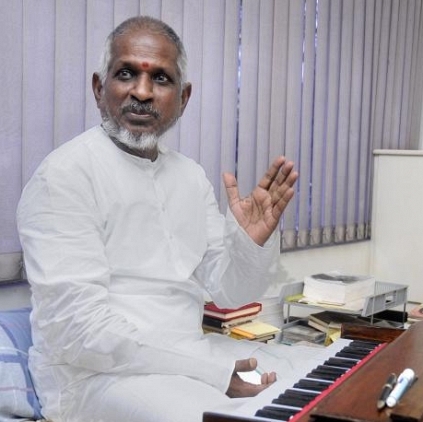 The audio launch of Vijay Vasanth's Achamindri happened yesterday (14th November), which was attended by directors Selvamani, Venkat Prabhu, Saranya Ponvannan, Yuvan Shankar Raja, Mirchi Shiva, Vaibhav, Vasanthkumar, and others.
Premgi Amaren, the music director of Achamindri, during his speech, told, "As soon as Vijay Vasanth and producer Vinothkumar told me that they are planning to make a film together, I voluntarily told them that I'll compose the music for the film, for which they instantly agreed.
I have to talk about this 'Isai Ilaval'. During the composition of our first film Ennamo Nadakkudhu, I told the director that, on the lines of Isaipuyal (A.R.Rahman) and Thenisai Thendral (Deva), which denotes the weather, I'll keep my name as 'Isai Tsunami' Premgi. But director sir insisted that the name is comical, and hence came up with the title 'Isai Ilaval'.
People complain that I copy music from other films. Yes, I do agree with them. I do copy music from Isaignani Ilaiyaraaja. I do not copy from any other music directors. I do so because Ilaiyaraaja is my periappa (uncle) and his music is our family product. Not just me, many other music directors also copy from his music, but I openly admit it.
Directors ask me if I could compose music like Ilaiyaraaja, but I told them I can dress like Ilaiyaraaja, but not compose music like him. As a result, I dressed up like him with a harmonium in my hand. The makers clicked a picture of this and made posters out of it. Even periappa called me after seeing the posters and we had a hearty conversation about it."