Behindwoods' quest to find out the People's Biggest Icon of Tamil Cinema started today morning at 9 am with a first of its kind 12-hour-long Facebook live polling session (split into 3-four hour sessions). Readers and Fans have cast their vote on Behindwoods Facebook page by commenting the name of your favourite star below the poll video. The poll will end today at 9 pm.

The first 2 sessions of polling have seen a widespread participation from fans with over 1,73,334 legal votes so far. These polls are conducted in the most transparent way. The Winner will be honoured at the Behindwoods Gold Medals, that will be happening on June 17 at Chennai Trade Centre, in a grand gala affair.

Here is the polling status by the end of the first 2 sessions of FB live polling:

Vijay - 1,07,376
Ajith - 34,286
Simbu - 8,032
Suriya - 5,436
Rajini - 3,988

The live polling is not over yet, you can still vote for your favourite star by clicking this link in the third and final live poll session - https://www.facebook.com/behindwoods/videos/1833255360055423

The poll will continue to be live for 12 days from May 30 to June 10 on Behindwoods website. The poll link will be updated shortly after the 12 hour Facebook Live poll ends.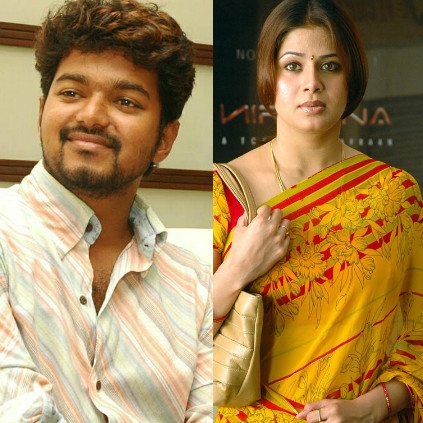 Behindwoods got in touch with actress Sangeetha on an exclusive interview, where the Uyir actress shared interesting details on her rapport with Thalapathy Vijay.

She said, "To talk about our relationship, I should go a generation behind. SAC (S.A.Chandrasekar) uncle has worked in my grandfather's production. So, as a family, we all knew each other. Probably, in the second or third film of Vijay's, I was supposed to pair him. My mother wanted me to debut with that film, and things were planned. But, things did not happen our way, and I couldn't do that film. I suppose it was Coimbatore Mappillai.

I was a very good stage dancer at that time, and I got an opportunity to dance in a special event, catered only for Vijay. It was called 'Vijay Star Nite' I believe. Our friendship started there. He admired and still admires me as a dancer. We share a very sweet friendship. He'd scold me not to fall in love, and stay away from all those. He wanted me to be safe and secure. He has that love and care for me. Even if he comes across a rumour or a gossip about me, he'd call me and clarify.

But, I actually fell in love, with Krish. One day, I asked Vijay if I can come and meet him, to introduce Krish. After he saw Krish, he hugged me and said that he was happy for me. He said that Krish seemed to be a good guy, and we both looked sweet as a pair. Vijay is a good well-wisher and protects me well. Krish's original birth name is Vijay. So, they are also Vijay (Thalapathy) and Sangeetha, and we are also Vijay (Singer Krish) and Sangeetha, and it was a pleasant coincidence."