The sad news that has hit the industry is the demise of legendary actress Sridevi. She is survived by her husband Boney Kapoor and her two daughters Jhanvi Kapoor and Khushi Kapoor. Boney is also father to popular Bollywood actor Arjun Kapoor and Anshula Kapoor. There have been rumours doing the rounds that Arjun Kapoor did not get along well with Sridevi and her daughters ever since he stepped into Bollywood.

However, clearing those rumours and clarifying on the same to the media, Arjun Kapoor has recently shared the equation he shared with Sridevi. According to reports from Bollywood media, Arjun Kapoor has said, "I respect anybody in my father's life the same way because he would expect me to do that. I respect her and don't wish ill towards anyone. I am sure she is but not me per se. As in, I've never sat down face to face with her and had a chat about how she liked my work or is she following".
For Photos : https://www.behindwoods.com/tamil-movies/event-photos-pictures-stills/sridevis-final-journey-funeral-photos/sridevis-final-journey-funeral-photos-stills-photos-pictures-140.html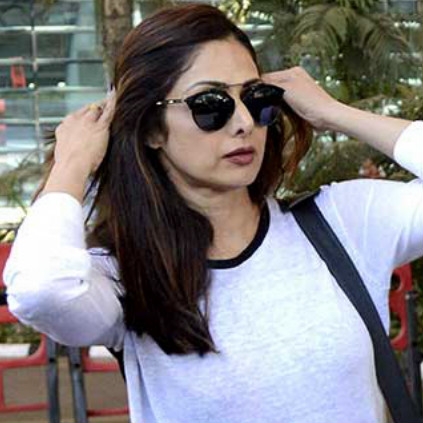 Late actress Sridevi's mortal remains has still not left from Dubai since the body is being examined by Dubai Public Prosecution. The clearance from them is expected to be given very soon.

However, Boney Kapoor's son, Arjun Kapoor, has now flown to Dubai to join his father, for the release of Sridevi's mortal remains. It is said that the young actor will be joining Boney Kapoor, for moral support.