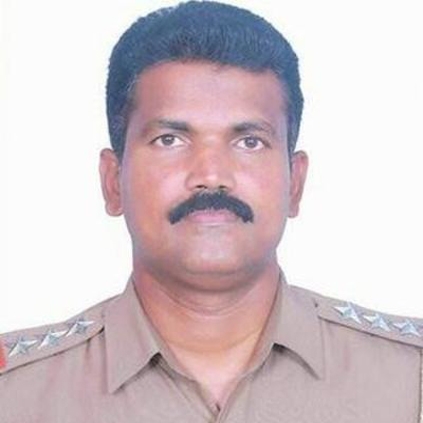 The demise of the Police Inspector Periyapandi who was shot by a group of suspects in Rajasthan has put the whole state into grief.

Inspector Periyapandi, a 48-year-old police inspector was shot dead by a group of burglars in Rajasthan on December 13 while trying to catch the prime suspect in a burglary case reported in Kolathur.

The inspector's body was brought down to Tirunelveli through a special flight and buried with police honours. The Chief Minister Edappadi Palanisamy paid homage to Periyapandi and announced a compensation of Rs 1 crore to the inspector's family.

Actor Karthi also visited and paid his respect to the deceased police officer. He also expressed his feelings saying, "It's an urgent situation where the government must give essential support to police during tasks."

The actor played a police officer in his recent movie Theeran Adhigaaram Ondru, a role very much similar to that of Periyapandian's life.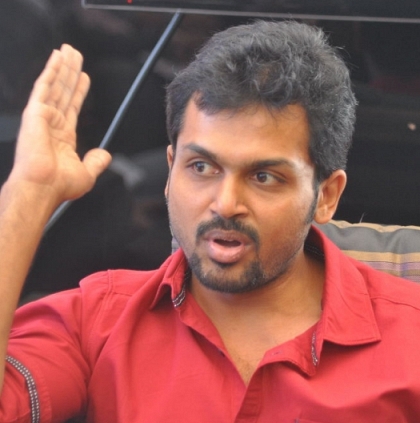 Aruvi the movie directed by Arun Prabhu Purushothaman starring Aditi Balan has released and it has been receiving extremely positive reviews throughout with many theatres increasing shows and screens for the critically acclaimed movie. A lot of celebrities took to their social media handle to praise the movie Aruvi produced by Dream Warrior Pictures. The latest person to heap praise on this product is actor Karthi. His post on Twitter read:

'#Aruvi - don't know if it's b'coz I have a daughter,it gave me a jolt.The way director questions & mocks us as society but continues to entertain us in the process amazes me. Aditi's submission & dedication is fantastic.Characters(Emily), visuals music all gave a new experience".

*Twitter post is not spell checked