The teaser of the film 96 featuring Vijay Sethupathi and Trisha in the lead roles released yesterday. The film is directed by C. Premkumar and produced by Nandagopal under the banner Madras Enterprises. Here is a review of the teaser:

The teaser, 1 minute and 22 seconds long is all about aesthetics. We get to see Vijay Sethupathi as a character with heavy wanderlust. He is a wildlife photographer. He hangs upside down from a tree. He sleeps on the bonnet of his car. The car has lot of dirt on the sides, suggesting that he is on a long drive. He clicks a shot of a beautiful statue. He is caught in a sandstorm and in the very next shot, he is drifting on wet sand.

Enter Trisha and we can't help but adore the way she emotes. It's been almost two years since Kodi released. It's been 2 years since we saw Trisha in a Kollywood film. It is worth the wait. Trisha's expressions resonate with us with consummate ease. Her portions with the older Vijay Sethupathi, makes us ask 'How does she not age?' There is something fresh about her character, something that reminds us of the excitement of the young girl in Abiyum Naanum, and the maturity of Hemanika from Yennai Arindhaal.

Shanmuga Sundaram's frames are a delight to watch. There is something to enjoy in each and every frame. Govind Menon's music is very pleasant. His music compensates for the lack of dialogues in the teaser. The usage of the violin and the flute is brilliant and deserves a special mention.

There is something beautiful about Vijay Sethupathi's antics. There is something beautiful about Trisha and her eyes. There is something beautiful about Shanmuga Sundaram's frames and Govind's music. There is something beautiful about the silence and lack of dialogues. Overall, the teaser a combination of all these aesthetic elements. You just sit there and wish you can see more of this.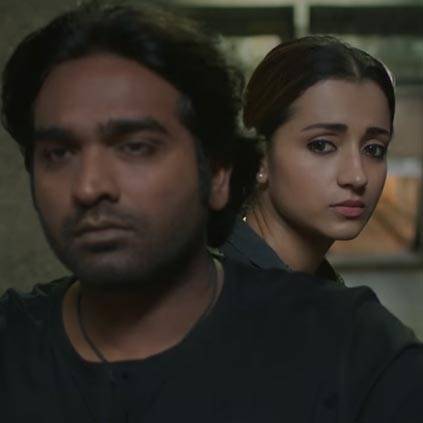 Here is the official teaser of Vijay Sethupathi and Trisha starrer 96:
next