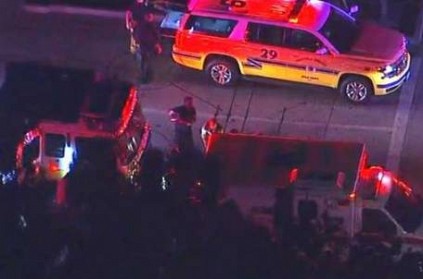 In a shocking incident in California, a man opened fire at a bar and dance hall on Wednesday resulting in the death of 13. Reportedly, deputy sheriff, Ron Helus, was among the deceased.
The shooter reportedly came in at around 11.20 pm on Wednesday. A father and his stepson during an interview informed, "He fired the first shot and I knew it was real. My son thought it was a joke, so I pulled him down and got some cover. I looked up, and he was moving to the right. He shot the front doorman, who was just a young man. Then he shot the cashier, just a young girl."
Ventura County Sheriff's Sgt. Eric Buschow stated, "There are multiple fatalities," but did not mention a specific number. According to reports, the suspect was also found dead. However, he is yet to be identified. It is also not clear if there shooting has a terrorism link or not.
Tags :
#GUNCONTROL #CALIFORNIA
next