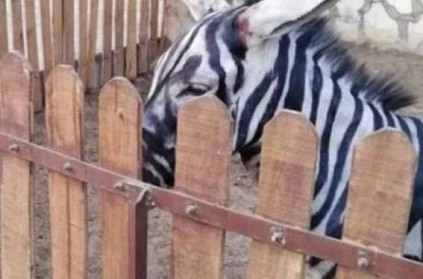 In a bizarre incident in Egypt, a zoo painted on a donkey to pass it off as a zebra. The zoo in Cairo painted the donkey with black and white stripes to deceive its visitors.
The deception was noticed by student Mahmoud A Sarhani who noticed that something was amiss with the zebra. He posted a selfie along with the creature. A closer look at the creature could easily tell that it is not a zebra at all. Due to the intense heat, paint could even be seen smudged on its face.
While most people found the deception hilarious, some took offence at the zoo for trying to fool people.
next