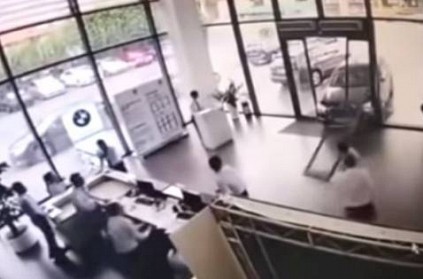 A test drive in China went dangerously wrong after the car was crashed into the showroom. A woman took a new BMW car for a test drive and while trying to park, she crashed it into the showroom.
The video of the incident went viral on social media. From the video, the woman can be seen trying to halt near the showroom but loses control and hits the door. The SUV halts for a moment after which it zooms further into the showroom.
The car finally comes to a stop after hitting a wall. The lady on the wheel reportedly accepted that she pressed the accelerator instead of the brake. The accident damages cost around Rs 40 lakhs.
next