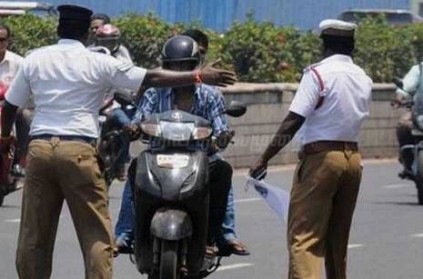 A class 12 student from Pulianthope was caught in January after knocking down a woman on his bike. The boy being a minor did not hold a valid license.
The boy was nabbed and produced before a juvenile justice board court on Friday. The boy reportedly admitted of being responsible for the accident and vowed to not to commit any offence again. The judge ordered him to take care of the traffic along with a police officer for 16 hours over two days.
The minor manned the traffic at the Ega theatre junction on Saturday and Sunday. Police inspector R Anbalagan reportedly said, "We trained the boy to counsel road users not to cross the red line once the lights turn red. The boy was obedient and followed all our instructions."
next