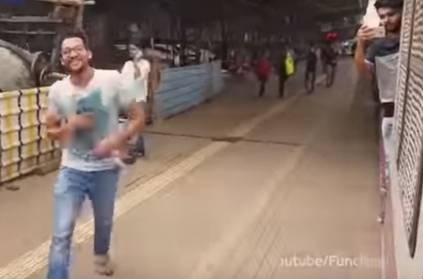 A local court in Maharashtra's Palghar district ordered three youngsters who performed the 'Kiki challenge' on a moving train to clean the station for three consecutive days.
The challenge video was shot at Western Railway's Vasai station by Shyam Sharma, Dhruv and Nishant. The video was uploaded a week ago and went viral immediately. The three were arrested immediately and produced at the railway court.
They were ordered to clean the railway station for three consecutive days and asked to advice other passengers to not involve in such dangerous stunts.
The 'Kiki challenge' has been going viral among the youth with many dancing along a moving vehicle to Canadian rapper Drake's song - In My Feelings. The challenge, however, is dangerous and has resulted in many accidents.
Tags :
#KIKICHALLENGE #INMYFEELINGS
next