PETROL AND DIESEL PRICES HIKED AGAIN
Home >
News Shots >
India
By

Behindwoods News Bureau

|

Aug 31, 2018 05:09 PM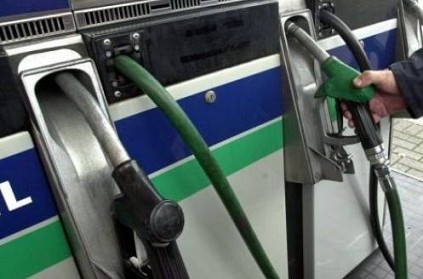 In what seems to be a never-ending battle of woes for the common man, petrol and diesel prices in the country continue to be on the upswing.

Petrol was being sold at ₹ 78.52 per litre and diesel at ₹ 70.21 per litre Delhi on Friday morning, indicating an increase of 0.22 per litre (petrol) and ₹ 0.28 per litre (diesel) since Thursday.

Elsewhere in Mumbai, petrol prices have shot up from Rs 85.72 per litre on Thursday, to Rs 85.93 per litre (increased by Rs 0.21 per litre), and diesel prices have increased by Rs 0.30 per litre from Rs 74.24 per litre to Rs 74.54 per litre, reports NDTV.

So far, there hasn't been any proposal to bring down fuel prices by a significant margin, which seems to anger the commoner with each passing day.
next