Ajith fans are going crazy taking Twitter by storm. Yesterday, December 1 was the 100th day of Vivegam and Thala's fans were celebrating the event on social media. Adding to that, #Vivegam100days was trending on Twitter.
The Ajith-Siva hat-trick was released on August 24 this year, with all gala and expectations from all audiences. Even upon receiving mixed reviews, the movie was received well by the actor's fans. Now that the duo has come again for another project, what is your expectation from Viswasam?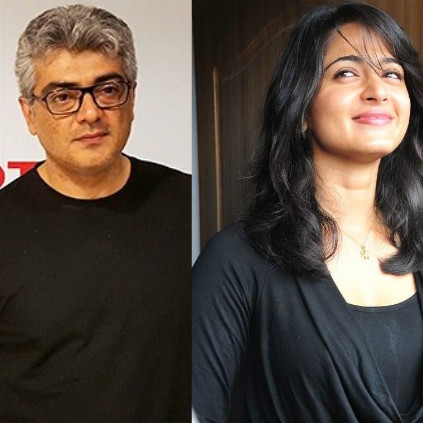 Rumours have been floating around in various media that actress Anushka Shetty has been roped in or is likely to play a role opposite Thala Ajith in his upcoming 58th film Viswasam directed by Siruthai Siva. However, there was no official announcement or confirmation in this regard.

We contacted our sources close to the film's team for the official word on this rumour, and were clarified thus: "There is no truth in the rumour. None of the cast of the film has been decided except Ajith as yet. Any official word on the cast will be made post mid-December only."

Thus, it can be understood that Anushka has not been signed up for Viswasam.