Following director Cheran's scathing criticism and statements against actor Vishal and his post as head of the TFPC, Vishal released a statement:

"I have huge respect for director Cheran. But I cannot help but feel sad for him looking at disparaging publicity moves recently. I would accept criticisms of my actual wrongdoings, but Cheran's allegations are fundamentally wrong.

There is no law that the head of an organization should not stand in an election. This is my personal decision. To allege that the government will seek revenge against the producer's council simply because of my candidacy is against the very fibre of democracy. Cheran's arguments are disgraceful to the governments and the former office-bearers of the council.

I have made this decision after consulting my friends and legal experts, and am ready to legally face any consequence. But such attempts to get things done using disparaging criticism will not be allowed in the council. Cheran should not try for such unnecessary publicity and should inculcate healthy thinking.

If he may continue to do these things, action will be taken against him according to the council's rules."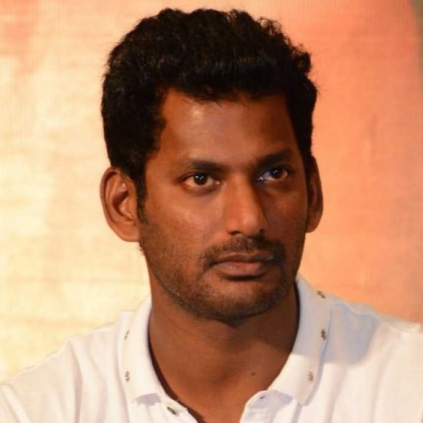 We have reported that, actor Vishal has made the plunge and that he will be contesting in the by-elections to be held at RK Nagar. Vishal, who is the president of both the Nadigar Sangam and the Producers Council (TFPC), has stated that he wants to fulfill the basic needs of people in RK Nagar. However, director Cheran, who is also part of TFPC, has given his opinion and statement with respect to this decision by Vishal. Cheran has told the media:

"Vishal should resign from his president post of TFPC. After resigning from this post, let him contest at the RK Nagar elections or anywhere else that he wants. If he is not ready to resign the president post, ask him not to contest in this RK Nagar elections! It has been eight months since he got the post and there is no big improvement on any front at the Producer's Council.

If he is not ready to resign his post, there will be a strike among the producers of the council because he is contesting for all the posts and not concentrating on his responsibilities."