Born on 24 February 1948, in Mysore State (now Karnataka) to Jayaram and Vedavalli, was a girl named Komalavalli. Komalavalli went on to excel in school, where she was called by the name she will be remembered forever with - Jayalalithaa. Her first brush with the Government of Tamilnadu came when she won the Gold State Award for coming first in Class 10 in the state.

Jayalalithaa was nothing short of a genius - being fluent in Tamil, Telugu, Kannada, Hindi, Malayalam and English, and skilled in Carnatic music, western classical piano, Bharatanatyam, Kuchipudi, Mohiniyattam and Manipuri Kathak.

Her dance Arangetram became her first audition - and she was judged by none other than the legendary Sivaji Ganesan, who was the Chief Guest. Sivaji wished she would become a film star in the future, and indeed she did.

Mayabazar introduced her to cinema in 1957 as a child artist, and there was no looking back. Her first role as lead came in Vennira Aadai eight years later, after which she had a stellar, 140-film long career during which she paired opposite Puratchi Thalaivar MGR in a record 28 movies.

Acting till 1980, Jayalalithaa left her film career to join politics in the year 1982. MGR was Chief Minister of Tamilnadu, representing AIADMK, and Jayalalithaa's addition to the party would later become critical to its success in the coming years. Just like her film career, her political career took her to unprecedented heights.

In 1991, she became the first female and the youngest ever Chief Minister of Tamilnadu. Not just a political leader, she also became "Amma", a motherly figure to the people. Serving six terms as Chief Minister, she became the most important leader of the AIADMK party (post its separation from the main party) and will continue to be so for many years to come.

Rest in peace, Amma.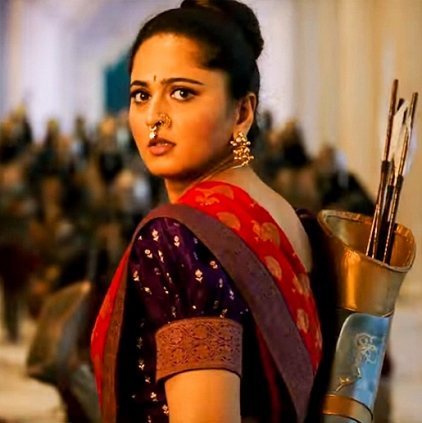 Legendary director Dasari Narayana Rao, who passed away two days back, was about to do a biopic on Tamil Nadu Chief Minister Late J.Jayalalithaa.

How many of you knew, the Baahubali girl Anushka was considered to play Jayalalithaa's role in the biopic? "His plan was to make the film with Anushka, and he believed only she could pull off the role convincingly. It's unfortunate that he passed away even before he could meet and pitch the idea to her", a source close to the team, hinted to media.

It is also added that Mohan Babu might helm this project now and dedicate it to the veteran director. However, nothing has been finalized and it is said that everything is only in talks.