The team of Tik Tik Tik has been promoting the film, stating that it is India's first-ever space film. But a section of the audience claimed that MGR's Kalai Arasi is the first-ever space film.

Now, Pradeep.E.Ragav, the editor of Tik Tik Tik, has taken to clarify the rumour. He tweeted, "Contrary to few reports #KalaiArasi is not the first space genre film of India. Having space shots doesn't make a space film. Just as #GurardiansOfTheGalaxy is not a space film. These films have aliens & characters visiting fictional planets, & are SciFi Fantasy films. #TikTikTik"

*tweet is not spell-checked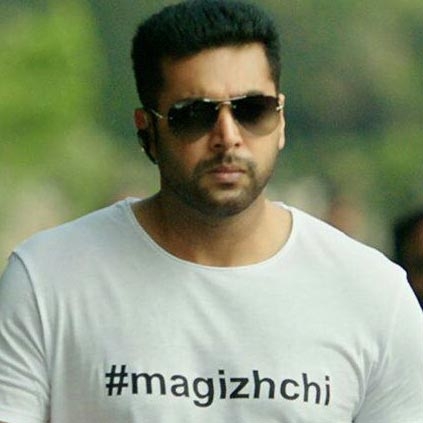 Few quick stories for the day:

> Team Tik Tik Tik has revealed that they will be making a massive announcement today, December 2 at 7 PM. Would it be the audio launch date? Let's wait and see.

> The Santhanam starrer Sakka Podu Podu Raja directed by Sethuraman is set to hit the screens worldwide on December 22. Our sources confirm that Trident Arts have allegedly bagged the TN distribution rights for a huge price. Simbu and Dhanush are expected to launch the audio on December 8.

> PS Vijayakumar directs Bramma.com starring Nakul, Ashna Zaveri, and Neetu Chandra. Our sources inform Jazz cinemas are planning to release the film in Tamil Nadu. After a sabotage, Nakul is back on his tracks, gearing up for his next release. He also has another film, Sei ready for release.
Editor Pradeep E Ragav clarifies about Tik Tik Tik India's first space film
People looking for online information on Pradeep E Ragav, Tik Tik Tik will find this news story useful.