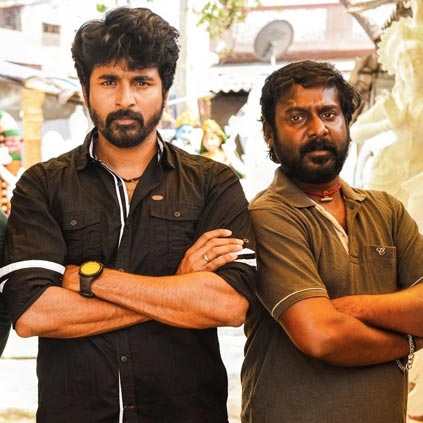 Actor Vijay Vasanth had a small but a pivotal role in Sivakarthikeyan's Velaikkaran, which hit the screens today amidst huge expectations.

The Chennai 28 actor has two other special reasons to celebrate today. Check out his latest tweet to know, "Today is a special day for me, My movie #Velaikkaran released today, We opened our 71st @VasanthAndCo_IN at Perambalur and also today is my own sisters Birthday😊😊🎉"

*Tweet is not spell-checked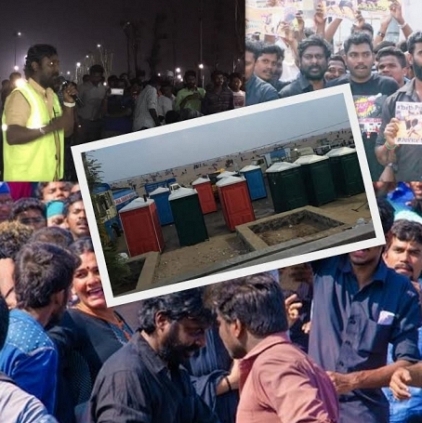 Every major movement has had its heroes and leaders. But never has any movement had full of heroes and leaders. Driven by passion and loyalty this Makkal Movement for Jallikattu has given birth to a new generation of leaders. Inspired by the intensity of the movement, here's an actor, having yearned to be a part of the movement only as a Thamizhan and a fellow citizen, silently supported his fellow protestors with a critical essential and he did it without expecting any kind of recognition.
Actor Vijay Vasanth and his friends Mouli and Sundar, installed 10 mobile toilets at Marina Beach for the protesters.
"I was not in town during Pongal, when the protest started to intensify. Two days later, when I came back to town, the first thing I did was to join the people. We started a protest in Palavakkam, then went to Marina and we also joined Simbu's campaign," says Vijay Vasanth.
He adds that he felt the need to support his fellow protestors with the required needs. "There were lots of food. Lots of people provided food for the campaign. The one issue that needed to be addressed was sanitation. People also started posting requests for mobile toilets. That's when we knew how we could contribute", Said Vijay.
Vijay and his friends immediately found the right vendors and had them install 10 mobile toilets, with continuous water service at all time.
To Vijay and his friends, we give a huge shoutout!