Watch Epodhum Unmael Nyabagam Song Teaser from Udhayindhi Stalin's Nimir: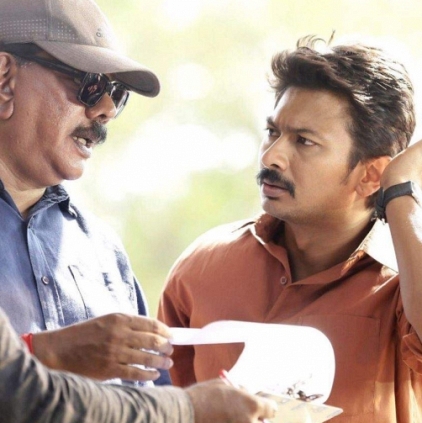 Director Priyadarshan's upcoming film in Tamil is Nimir starring Udhayanidhi Stalin in the lead role. The audio launch event of the film took place today (January 18). At the event, talking about Nimir and Udhay, Priyadarshan said:

"I owe a lot to the Tamil film industry. Especially for the support audiences have given to films like Snegithiye and Kanchivaram. I am excited and confident about Nimir. This is my seventh film in Tamil. Fortunately I started my first film also with the same family. I am thankful to the whole team. When I finished the film in 36 days at one stretch, Udhay called my assistant and asked if the film is actually over. That smoothness I enjoyed because of the fluent team work. I am praying to God and asking for the support of the media to make it a big hit."
Udhayanidhi Stalin's Nimir Epodhum Unmael Nyabagam Song Teaser
People looking for online information on Nimir, Priyadarshan, Udhayanidhi Stalin will find this news story useful.