Hot and sizzling dance number by Kareena Kapoor Khan and Sonam Kapoor for Veere Di Wedding. Check video: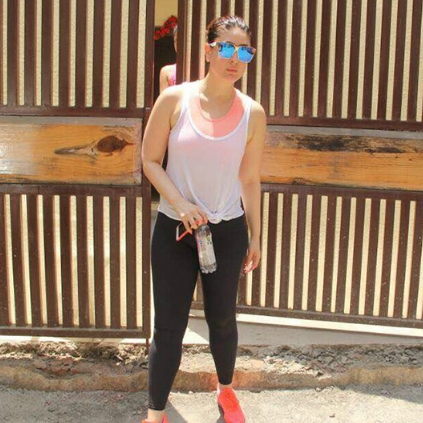 We earlier reported that Kareena Kapoor's first film post her pregnancy would be 'Veere Di Wedding.' The actress is trying hard to get her shape back, she is spending nearly six hours in the gym and is following a packed schedule to get the perfect looks.
Kareena in her recent interview said that when the producer of the film Rhea called her and narrated the one-liner, she was super thrilled. And, post that, the director of the film narrated the full script and Kareena signed the film.
Later, Kareena called up the producer and told her that she is pregnant and would be on a maternity break and that she wouldn't be able to work on the film. She also said that she had asked the producer to look for a younger actress for the role. But, the producer had no interest to listen to Kareena Kapoor and said that the film is not happening without Kareena.
Kareena said such love and care are very rare to get it from a producer and that had led her to give the maximum for the script. While talking about the script, Kareena said that the movie is centered around four women who came for her wedding and all the fun that happens during the span of time makes the plot more interesting.