Superstar Rajinikanth, who is back from Himachal Pradesh, has met the press and media today (March 20). When he was asked about the Cauvery issue and also about rumours that state that he will be revealing his political party symbol and name on April 14th, he said:

"The state government has to put more pressure on the central government to bring about a change with respect to the Cauvery issue. It has to be looked into very soon and a solution that favours both ends has to be arrived at. As for my political party, the name and symbol will not be revealed on April 14, 2018. These are just rumours."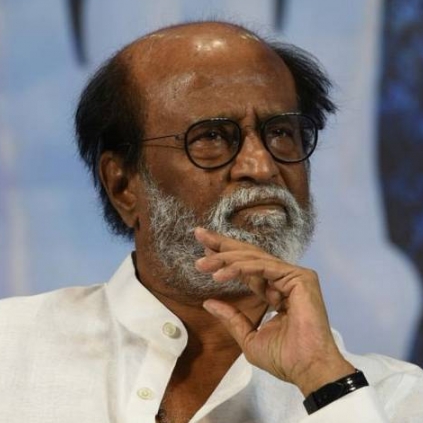 Pictures of Superstar Rajinikanth's Himalayas trip are everywhere online. Just now, Former Chief Minister of Himachal Pradesh Prem Kumar Dhumal met the Superstar Rajini and tweeted his experience about the meeting.
The tweet read, "It was a great pleasure to spend some quality time with great actor Mr. @rajinikanth ji.The people of Himachal are happy to host you. Hope you will have a wonderful time in Himachal."
*tweet is not spell checked