Recently, STR visited the sets of Super Singer 6, that became a viral episode. The VTV star was seen energetic throughout the show and was also seen opening up on his personal experiences on love.

Following him, now, in this weekend's episode, it will be Sivakarthikeyan who has graced the show with his presence as the Chief Guest. A new promo teaser of the episode has been released and it shows SK singing, dancing, and interestingly, playing cricket.

Catch the promo below: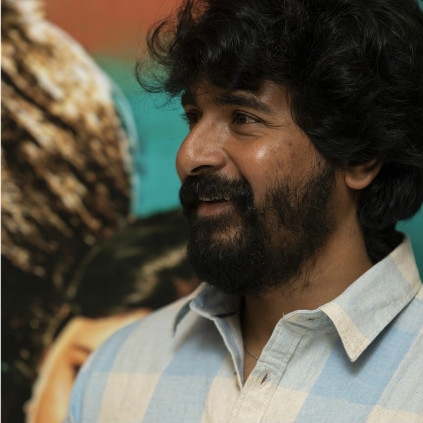 Director Kaali Rangasamy's debut film titled Oru Kuppai Kathai is set to release on May 25th staring choreographer Dinesh debuting as the hero and Manisha Yadav, playing the female lead.

The music is composed by Joshua Sridar which was released today morning at the film's audio launch celebrations conducted at Satyam Cinemas. The film is being distributed by Udhayanidhi Stalin's Red Giant Movies.

Various celebrities along with Sivakarthikeyan, Arya, director Ponram from the industry joined the celebrations in the morning to share pride and support with the team.

Sivakarthikeyan in his speech said " I congratulate the team in advance for the release of the film. I am highly grateful towards choreographer Dinesh for being a major support during my initial days as an actor. My presence at today's event is just a small token of appreciation for the support Dinesh has always given me.

Thank you for having me here today to share this moment with you all. I want to take a moment and talk about my experience when I first entered the industry, many warned me to engage in television alone, since being a hero is difficult.

I always replied saying, 'I am not a hero, Rajini, Ajith, Vijay etc are heroes, I am just a lead actor'. I also believed that good and hard work will never go unrecognized by the audience.

I congratulate the entire team for working so hard in the creation of this film and the fact that Red Gaint Movies are distributing this film is a success in itself.

I hope the film achieves its maximum success and hope the victory of this attempt will inspire new hidden talents to approach the industry with confidence and positivity."