Vemal and Oviya coming together again for Kalavani 2. Recently, the lead pair was spotted together shooting a song 'Ottaram Pannadha' in a village near Thanjavur.

Director Sargunam and his team decided to shoot this song in the backdrops of an ancient house. Significantly, art director Gunasekaran came up with a real-life replica of an ancient house.

The shooting of Kalavani 2 is getting close on the heels of completion and would be wrapped on June 22. Director Sargunam ever energetic and focused approach has helped the team to complete the work on time.

Almost all the actors in the first part would be seen essaying the same roles. However, actor Soori wouldn't be a part of this film and RJ Vignesh has been roped in for playing Vemal's close friend.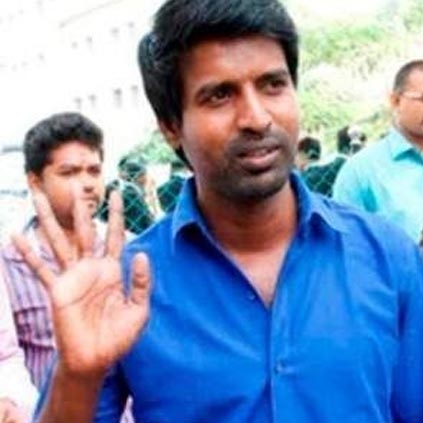 Celebrated comedian Soori's aunty (Mother's elder sister) passed away. Due to her death, Soori would not be attending TFPC's strike that is taking place right now in Chennai. The ace comedian took to his Twitter space to inform his fans about it. He also added that he will still be supporting the strike by not eating anything from the morning.

Soori's tweet reads as follows, "பெரியம்மாவின் திடீர் மரணத்தால், காவிரிக்காக நடிகர் சங்கம் நடத்தும் உண்ணாவிரதப் போராட்டத்தில் பங்கேற்க முடியவில்லை. ஆனாலும், பச்சைத் தண்ணீர் கூடப் பருகாமல் நானும் உண்ணாவிரதம் மேற்கொள்கிறேன். பெரியம்மாவுக்கு நிகரானவர்கள்தானே சோறாக்கிப் போட்ட அத்தனை அம்மாக்களும்!"

*Tweet is not spell-checked