Shankar just made a breaking statement at the 2 Point 0 press meet event held at Burj Al Arab 7 star hotel in Dubai. Shankar revealed that 2.0 is not a proper sequel to Enthiran. It has a completely different story and they have only retained the characters of Enthiran 1.

"I did not do a sequel just for the sake of it, I waited years to get a proper script. In fact, this story doesn't start from where the 1st part ends. It is completely a different story altogether. I retained the characters from the first part to have a relatability factor." - Shankar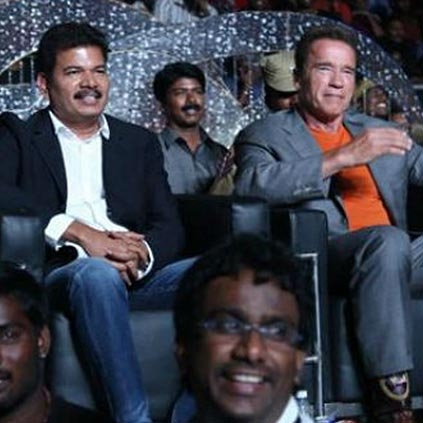 There were reports saying Hollywood Superstar Arnold Schwarzenegger was approached to play the baddie in Enthiran 2. However, things did not work out and Akshay Kumar came on board instead. Now Shankar reveals the real reason on why Arnold could not act in 2.0

''2.0 will be like a Hollywood film; don't assume that it is some sort of a Hollywood rip off (laughs). I mean, the format is like a Hollywood film. The message that the film talks about is a global one. Anyone belonging to any part of the world can connect with this script. That is why we tried to get Arnold Schwarzenegger on board.

We approached him and he liked the script but at the time of the contract, things did not fall in place. Then, we approached Akshay sir and he was really excited about it."