There were reports saying Hollywood Superstar Arnold Schwarzenegger was approached to play the baddie in Enthiran 2. However, things did not work out and Akshay Kumar came on board instead. Now Shankar reveals the real reason on why Arnold could not act in 2.0

''2.0 will be like a Hollywood film; don't assume that it is some sort of a Hollywood rip off (laughs). I mean, the format is like a Hollywood film. The message that the film talks about is a global one. Anyone belonging to any part of the world can connect with this script. That is why we tried to get Arnold Schwarzenegger on board.

We approached him and he liked the script but at the time of the contract, things did not fall in place. Then, we approached Akshay sir and he was really excited about it."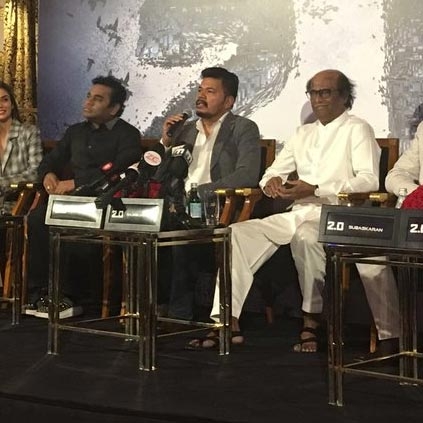 Shankar's speech from 2.0 Press meet:

''In 2 Point 0, the premise is new, the message is new and the format is new. It will not look like an Indian movie, it will be like a Hollywood movie. It is a science socio fiction film. I would like to say 2.0 is not a Tamil film but an Indian film.

Akshay Kumar is not just an antagonist; his character has a lot of shades and he has done it very well. And I felt since I have not seen him play similar roles, it was fresh and he suited to it well. You can see a new Akshay sir in 2.0

We shot the film in places like Delhi, Chennai and other parts of the world over the past 1 and half years. 2.0 is a larger than life movie, and stunt choreographer Kenny Bates has done a great job."