After Kutti Puli, Komban and Marudhu, director Muthaiah has come up with Kodiveeran, starring Sasikumar. The film's trailer has just released, and here is our review of it:

There's no confusion here: not one aspect of Kodiveeran seems to be anything but completely earthy, rustic and rural, and Muthaiah could not have asked for a more suited lead in Sasikumar. The film seems to be like the famous Thiruvizhas of Tamilnadu - fun and amusing, but how much urban participation do we see in a thiruvizha?

It is not just the machismos of Sasikumar and Pasupathi that seem to clash, but also their love for their respective sisters. Let's hope that Muthaiah has strayed from beating a long-dead horse.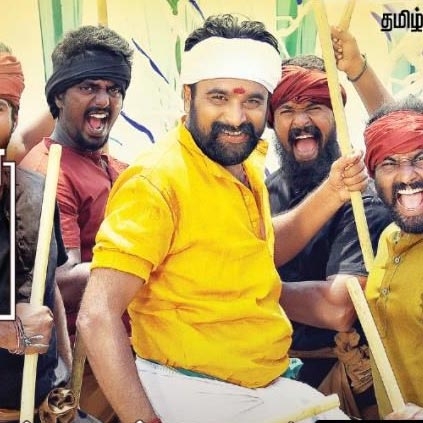 Sasi Kumar's Kodi Veeran has been in the headlines after the film was given a 'Red Card' by the federation which unfortunately resulted in the suicide of producer Ashok Kumar.

It looks like things have been sorted out now and Kodi Veeran is planned for a December 7 release. The makers have announced that the trailer of Kodi Veeran will be out by 5 PM tomorrow, December 1.
Sasikumar's Kodiveeran Trailer Review
People looking for online information on Kodi Veeran, M Sasikumar will find this news story useful.