Santosh Subramaniam was released on April 11, 2008, during the Tamil New Year festival. The film was positively received and commercially successful. Today, the film completes 10 years of release.

Director Mohan Raja recollected his memories of working on the film and shared a few words on Twitter, "10 years of SANTHOSH SUBRAMANIAM .. 11/04/08 to 11/04/18 Thanks to Every one for making it an eternal classic 🙏 @actor_jayamravi @geneliad @prakashraaj @ThisIsDSP @iamsanthanam @SunTV and above all AGS Entertainments @archanakalpathi."

Genelia in reply to Mohan Raja's tweet said, "My god @jayam_mohanraja can't believe it's 10years.. what a blast it was @actor_jayamravi @prakashraaj @ThisIsDSP. Ofcourse AGS Entertainment @archanakalpathi Ana @SunTV .. amazing producers who made this special film"

*tweets are not spell-checked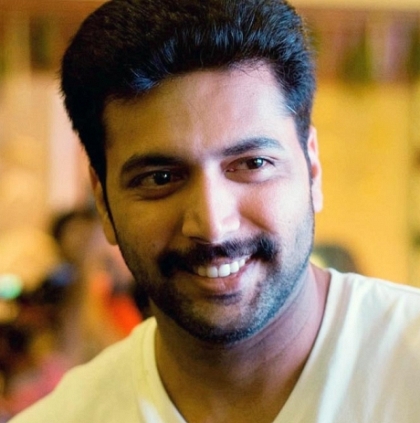 Actor Jayam Ravi was last seen in director Vijay's Vanamagan and his next film, Tik Tik Tik is awaiting release. Meanwhile, he is busy with the production of his film Adanga Maru.

The music director for Adanga Maru is the hit composer, Sam CS. He has taken to Twitter to talk about the songs and background score of the film.

His tweet read, "Finalising d songs for #adangamaru Buckle up ur seat belts n get ready for some amazing melodies and BGM for a hard hitting film!🎶"

We can now expect yet another successful album from Sam!