Salman Khan's 1995 film, Veergati's co-star, Pooja Dadwal, is reportedly suffering from Tuberculosis, who is now in need of financial help. Pooja was apparently working as a manager at a Casino in Goa, and after a few days, she had gone penniless due to various reasons.

Now, she has requested Salman Khan for financial help, to meet the hospital expenses. The saddest part here is that Pooja was left all alone when her family came to know that she was unwell.

In her recent interview to a popular media, Pooja was supposedly quoted as saying, "I learned 6 months ago that I had something as serious as TB. I tried to contact Salman Khan for help, but nothing has been done so far. If he looks at my video then maybe he will try to offer some help. I have been admitted to this hospital for the last 15 days. I have been doing casino management in Goa for the last several years. I have no money at all, I depend on others for even a cup of tea."

However, after hearing the current status of Pooja Dadwal, popular Bhojpuri star Ravi Kishan has helped her financially through one of his acquaintances. It should be recalled that Ravi Kishan acted alongside Pooja, longtime back in Vinay Lad's directorial venture.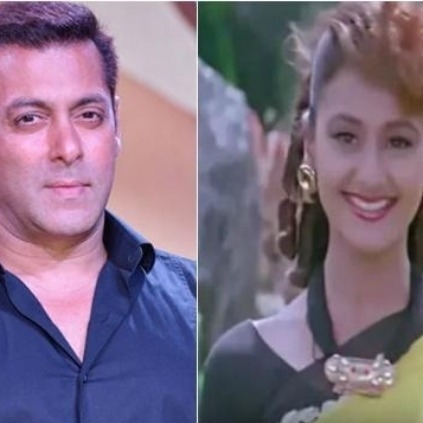 நடிகர் சல்மான்கானின் 'வீர்காடி' படத்தில் 3 ஹீரோயின்களில் ஒருவராக நடித்தவர் பூஜா தட்வால். திருமணமாகி கோவாவில் வசித்து வந்த இவருக்கு, நுரையீரல் தொடர்பான தொற்றுநோய் ஏற்பட்டுள்ளது.
இதைத் தொடர்ந்து மும்பையில் உள்ள மருத்துவமனை ஒன்றில் இவர் அனுமதிக்கப்பட்டுள்ளார். மருத்துவமனையில் இவரது உடல்நிலை மோசமானதைத் தொடர்ந்து அவரது குடும்பத்தினர் பூஜாவை விட்டுவிட்டு சென்றதாக கூறப்படுகிறது.
சிகிச்சைக்கு பணமில்லாமல் தவிக்கும் பூஜா தற்போது சல்மானிடம் உதவி கேட்டு வீடியோ ஒன்றை வெளியிட்டுள்ளார். அந்த வீடியோவில் தனது நிலையை விளக்கியுள்ள பூஜா, இதைப் பார்த்தால் சல்மான் கண்டிப்பாக உதவுவார் என நம்பிக்கை தெரிவித்துள்ளார்.
பூஜாவின் நிலையைப் பார்த்த போஜ்பூரி நடிகர் ரவிகிஷன் தனது உதவியாளர் மூலமாக அவரது சிகிச்சைக்கு உதவி செய்துள்ளார். ரவி கிஷனுடன் இணைந்து போஜ்பூரி படமொன்றில் பூஜா நடித்தது குறிப்பிடத்தக்கது.