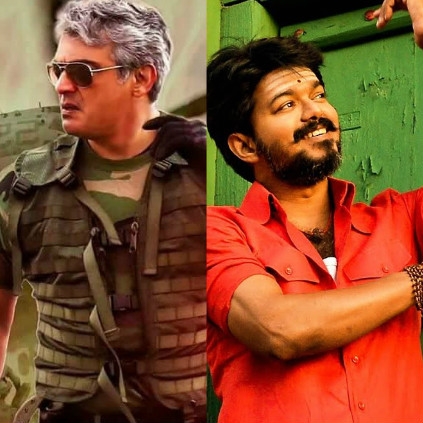 Rohini Silver Screens is one of the most important theatres in Tamil Nadu, located in Koyambedu, Chennai, which is known for its early morning shows and fan celebrations. Nikilesh Surya, the executive director of Rohini, has officially revealed the list of movies which have performed well in his theatre, in the year 2017. His posts are as follows:

"Rohini TOP 15 based on Gross revenue only!
1.Mersal
2.Baahubali2-Tamil
3.Vivegam
4.Bairavaa
5.Vikram Vedha
6.Velaikkaran
7.Singam 3
8.Theeran
9.Baahubali2-Telugu
10.VIP2
11.Meesaiya Murukku
12HHMD
13.Motta Siva Ketta Siva
14.Kavan
15.Spyder
#RohiniTop15_2017"

"Footfall wise #Mersal is only 65% of #Baahubali2 and #Vivegam is only 55% of Baahubali2. Except for #Mersal and #Baahubali2 there will be no significant differences in the listing for #RohiniTop15_2017"

"Some notable small Budget films/debut hero films that performed well in order of their Gross box office revenue.
1. Meesaiya Murukku
2. Aruvi
3. Maragadha Naanayam
4. Meyaadha Maan
5. Maanagaram
6. Taramani
7. Lens
8. Kuttram23
#RohiniTop15_2017"

"Biggest opening days of 2017:
1. #Vivegam
2. #Mersal
3. #Bairavaa
4. #Baahubali2
5. #VIP2

#RohiniTop15_2017

Most advance bookings prior to first show

1. #Vivegam
2. #Mersal
3. #Baahubali2
4. #Bairavaa
5. #VIP2"

*tweets are not spell-checked
To celebrate the event of Vaikunta Ekadasi occurring today, December 29, Rohini Theatres is bringing a feast for Kollywood fans, especially the fans of Vijay, Ajith and Sivakarthikeyan.

Rohini Silver Screens will feature a triple film fest - Bairavaa, Vivegam and Remo aired back-to-back.

Remy Cinemas (under the management of Rohini Silver Screens) will air Kaththi, Vivegam and Varuthapadatha Valibar Sangam.

Both fests are aired as night shows - they will run into the wee hours of tomorrow morning.

We contacted Revanth Cheran, Executive Director of Rohini Silver Screens to find out details about this pleasant surprise, he said, "We have arranged for these shows to celebrate Vaikunta Ekadasi, and chose films that ran well in our theatres to please the audience again."