We had reported that Richa Chadda will be starring as Shakeela in the adult star's biopic film.
The latest reports suggest that actress Richa is busy working hard on her Malayalam to make the role look perfectly suited for her.

Directed by Indrajith Lankesh, the film is yet to be titled. Richa has apparently hired a tutor to teach her the vocabulary and pronunciation of the Malayalam language. Reports also suggest that the movie is set to go on floors in the month of April.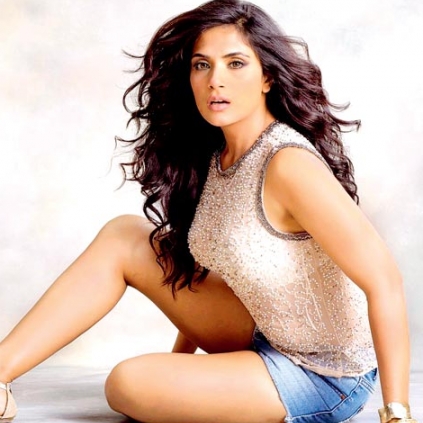 பிரபல மலையாள நடிகை ஷகீலாவின் வாழ்க்கை வரலாறு, விரைவில் படமாக உருவாகவுள்ளது.
இந்த நிலையில், ஷகீலாவின் வாழ்க்கை வரலாற்றுப் படத்தில் ஷகீலாவாக நடிக்கவிருப்பது யார்? என்ற விவரம் தற்போது வெளியாகியுள்ளது.அதன்படி, இந்தி நடிகை 'ரிச்சா சதா' தான் இப்படத்தில் ஷகீலா கதாபாத்திரத்தில் நடிக்கவுள்ளதாகக் கூறப்படுகிறது.
மறைந்த பத்திரிகையாளர் கவுரி லங்கேஷின் சகோதரர் இந்திரஜித் லங்கேஷ் தான், இப்படத்தை இயக்கவுள்ளார் என்பது குறிப்பிடத்தக்கது.
Richa Chadda reportedly learns Malayalam for the Shakeela biopic
People looking for online information on Richa Chadda, Shakeela will find this news story useful.