Critically acclaimed filmmaker Priyadarshan's long-awaited film Sila Samayangalil becomes the first NETFLIX original film of India.

Priyadarshan's Sila Samayangalil has a universal theme which absolutely became the cynosure of this big platform. Touted to be a drama-comedy, Sila Samayangalil features Prakash Raj, Shreya Reddy, Ashok Selvan and Varun in lead roles.

Maestro Ilayaraja has scored the music for this film, which has cinematography handled by Sameer Thahir. The film is produced by Dr K Ganesh in association with Prabhu Deva (Prabhu Deva Studios) and filmmaker Vijay under the banner Think Big Studios. Sila Samayangalil will be premiered on NETFLIX from May 1.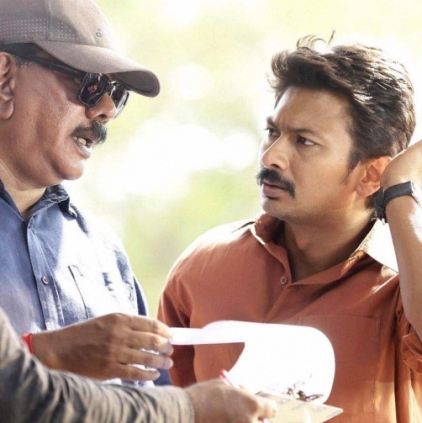 Director Priyadarshan's upcoming film in Tamil is Nimir starring Udhayanidhi Stalin in the lead role. The audio launch event of the film took place today (January 18). At the event, talking about Nimir and Udhay, Priyadarshan said:

"I owe a lot to the Tamil film industry. Especially for the support audiences have given to films like Snegithiye and Kanchivaram. I am excited and confident about Nimir. This is my seventh film in Tamil. Fortunately I started my first film also with the same family. I am thankful to the whole team. When I finished the film in 36 days at one stretch, Udhay called my assistant and asked if the film is actually over. That smoothness I enjoyed because of the fluent team work. I am praying to God and asking for the support of the media to make it a big hit."