Director Ram's assistant Mari Selvaraj is making his debut Pariyerum Perumal produced by director Pa Ranjith. The film has Kathir and Anandhi playing the leads.

The teaser of this movie will be unveiled on June 4 ahead of Pa Ranjith's next directorial Kaala which is planned for June 7 release.

Pa Ranjith took to his Twitter space to confirm this news - "பரி(குதிரை)யேற வருகிறான் பெருமாள் 🎉🎉🎉#பரியேறும்பெருமாள்http://BA.BL teaser from #june4th @mari_selvaraj @Sridhar_DOP @anandhiactress @am_kathir @LycaProductions @vinod_offl @Music_Santhosh @pariyankaruppi @officialneelam @urkumaresanpro @EditorSelva @iYogiBabu."

*Tweet is not spell-checked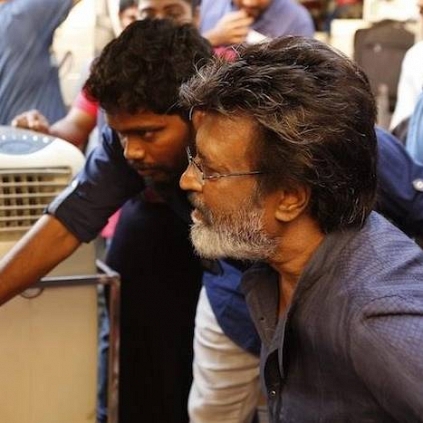 Superstar Rajinikanth's Kaala has hit the screens today, and the film's director Pa.Ranjith met the press after watching the morning show with the public. He sounded very happy during the press interaction.

"I am actually very happy with the response for Kaala. The first two shows for the day has got over and the reviews from the public has been unanimously positive. Even Kabali had some mixed reviews during the initial shows, but Kaala has started off on a complete positive note. There are quite a few subtexts in the content of the film, and it is interesting to see the debate on that among the film analysts. It has opened the stage for a discussion. I have not made this film for Rajini sir's politics. Kaala was made for talking about the people's problems.", said Ranjith.

When asked about the film not releasing in Karnataka, Pa.Ranjith replied, "Yes, we are very much worried about that. I express my disappointment to the people in Karnataka who wanted to catch the film. We are working towards solving the issue. We are hoping to release the film as soon as possible."

Pa.Ranjith was also asked if he has plans to collaborate once again with Rajinikanth, for which he said, "I haven't met Rajini sir again for a new movie discussion. So, for now, I don't have any answer. Only time has to answer."

When questioned if Ranjith will extend his support to Rajinikanth in politics, the Madras director stated, "Anyone for that case, if they listen to the people's problems, definitely, we will support them. If they decide to turn against us, we would also turn against them."