Director Teja's much-awaited biopic of legendary superstar NTR has his son Nandamuri Balakrishna playing the lead role. It is being made in both Telugu as well as Hindi.

The big news as per latest reports about this flick is that the movie is all set to be launched and will go on floors from March 29, 2018, at the Ramakrishna Studios in Hyderabad. It has music by MM Keeravani. Stay tuned.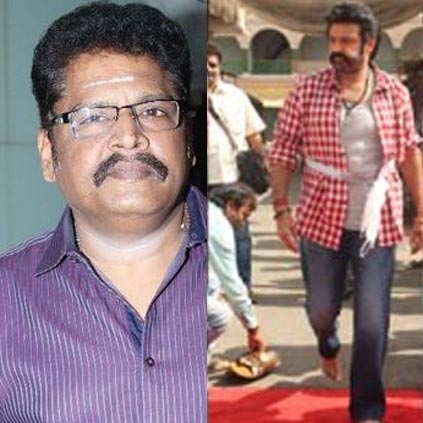 A video of Telugu Superstar Balakrishna aka Balayya, slapping his assistant started to spread virally over social media. The incident happened on the sets of the star's 102nd film, directed by K.S.Ravikumar. There were many speculations regarding this controversial incident, and many people had their own perceptions.

However, we wanted to get a clarity on this issue, so as, to know the real truth. Hence, we reached out to K.S.Ravikumar, who said, "Balakrishna had already informed his assistant that he would go inside a temple for a particular shot. If you closely look on to that video, there would be a red carpet, which leads to the temple. But, the assistant went missing during the time of the take.

So, when he came back, Balakrishna fondly touched him on his head and asked him to unlock the footwear, so that he can go inside the temple. The video is being wrongly conceived by the people, and there was no intention to show any kind of disrespectfulness."
NTR biopic starring Balakrishna to go on floors from March 29
People looking for online information on Nandamuri Balakrishna, NTR will find this news story useful.