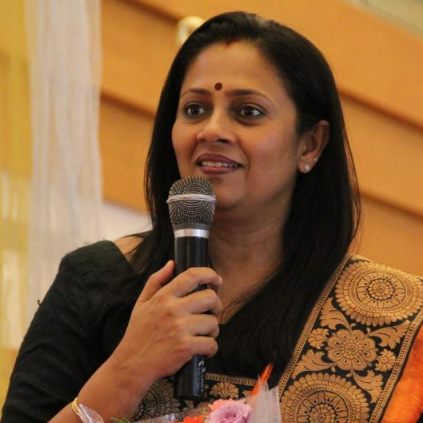 Arun Prabu Purushothaman's Aruvi is the latest buzz in the K'town. Receiving critical acclaim from cinema lovers and the general audience, the film is receiving rave reviews all over. Many actors and directors have expressed their love for the film, praising Arun Prabu Purushothaman's direction and Aditi Balan's performance.

Director-Actor Lakshmi Ramakrishnan also had something to share about the film. She tweeted, "Got to know about this movie when it got censored months back, they said 'it is a fantastic movie & pls don't react' But nice the director made a good movie out of it though he made a feminist film making fun of a show which gives platform 4 suppressed, wronged women to talk:("

It is to be noted that the film has some scenes set in a popular reality talk show that is very similar to the one Lakshmi hosts in real life.

**Tweet is not spellchecked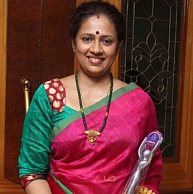 After her bold and impressive directorial debut, Aarohanam, Lakshmi Ramakrishnan is presently working towards her follow-up project. The popular actor turned director insists that she will not succumb to the tag attached to her that says, she will make only female centric films. She says that her next film will be sure to surprise those who have stereotyped her.

Even as the film is in its nascent stages, it has received a boost with the confirmed participation of yesteryear actress Madhubala who enchanted the audience with her performances in Maniratnam's Roja and Shankar's Gentleman. Lakshmi Ramakrishnan plans to start filming in early 2014, by which she would have completed the pre-production and also certain important family commitments.