Director Karthik Subbaraj's much-awaited Prabhu Deva starrer Mercury had its teaser release today (March 7, 2018). The eerie teaser starts off with a 'Warning, No Trespassing' board that clearly denotes we are in for a high intensity yet silent psychological thriller film.

The other leads of the film that include Sananth, Deepak Paramesh, Indhuja and others seem to be the ones who trespass into the godown like location and it is so exciting to see Prabhu Deva in a totally new kind of a role. It clearly looks like something we have never seen before. The teaser also reveals that 84 people died of Mercury poisoning in the year 1992. This could definitely be the base idea of the film and what it rides on.

From the looks of the engrossing teaser that is driven by an outstanding sound design, it looks like a major chunk of the film could be in that particular location that resembles a godown sort of a setup. Since most of the characters are shown closing their mouths in the presence of Prabhu Deva's character, it could well mean that Prabhu Deva who plays the unusual antagonist could be blind in the film. Santhosh Narayanan's score,

Vivek Harshan's cuts and the cinematography by S.Thirunavukkarasu are all apt and impressive for this dark genre. One interesting thing to watch out for is going to be how Karthik Subbaraj conveys the story without any dialogues and also why the characters don't require any dialogues is something we will have to wait to find out. A silent thriller, with no particular language is set to throng the screens and theatres of all the languages and we could well place Mercury in one of the much-awaited films of this year.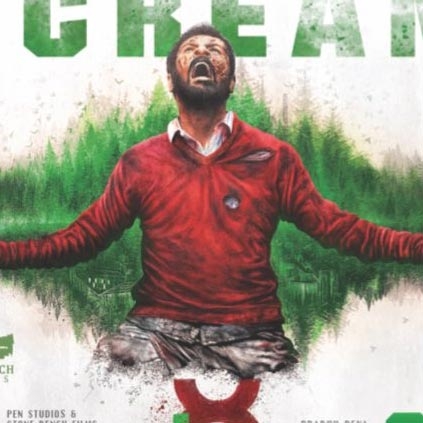 The much-awaited Mercury movie teaser is here. This silent film starring Prabhu Deva in the lead is directed by Karthik Subbaraj.

Now check out the teaser: