Vaibhav - Priya Bhavanishankar starrer Meyaadha Maan, directed by Rathna Kumar is currently running successfully in theatres, and now, the film's producer Karthik Subbaraj has come up with an interesting puzzling tweet.

In his tweet, he has added that there is a new controversy that has popped up for Meyaadha Maan, though, there is nothing as of now that we know about. Karthik tweeted, "Oh My God !!!! There is a #controversy with #MeyaadhaMaan ... Stay tuned for an update about it at 7pm today...."

Okay, only at 7 pm today, we would know if this is going to be some promotional strategy for the film or a real controversy. Stay tuned.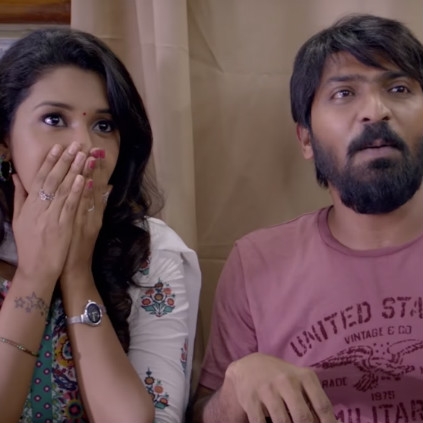 Here is the video song of Nee Mattum Podhum from Meyaadha Maan ft. Vaibhav, Priya Bhavanishankar, Indhuja and Vivek Prasanna. The song is crooned by Sid Sriram with music by Pradeep Kumar.